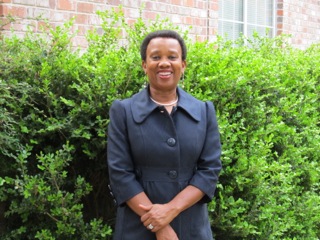 Cynthia Baker
Librarian
Groups: Faculty
What a pleasure it is to be the librarian at The Buckner Fanning School At Mission Springs! It seems that every week is full of adventure and laughter. What a glorious way to spend each day!
I have been a librarian/teacher for 39 years and I believe that the library is the most awesome place in the world. It has the phenomenal ability to equalize all who enter there. Everyone is issued the same passports to take the same journeys, to fight the same dragons and see the same sunsets if they are willing to turn the pages. As an educator, I encourage every child to take refuge in this magical place and to take advantage of all the treasures it has to offer. Therefore, I teach everyday striving to provide opportunities, nurture visions and encourage dreams for our most precious resource…our children.
When I am not in the library I am spending time with my beautiful family. I have a sweet husband, two lovely daughters and a fabulous son-in-law. We all love to travel, walk, read and spend time working in our yard. Our dog Pippa makes us laugh and keeps us entertained. I feel blessed to be a part of the Buckner Fanning School family and adore the time I am able to spend with our students.