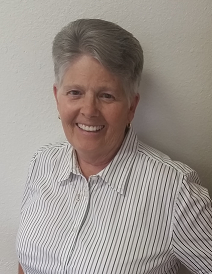 Barbara Donaldson
Computer Teacher
Groups: Faculty
Hi! My name is Barbara Donaldson. I am the technology teacher at The School at Mission Springs. The 2015-2016 school year will be my third year working with the Bobcats. Over the past twenty-five years, I have worked with students to integrate technology into their classes at the elementary level. Teaching technology and media literacy is my priority in the classroom. It provides a new framework for curriculum and lessons that extend beyond the school walls and prepares students for life in our constantly changing world.
Outside of the classroom, I enjoy spending time with my rescue dog, Bentley and taking trips to visit my children.
My hope is for all of my students to find passion in their studies, develop a resilient work ethic when faced with challenges and never be satisfied with anything but their best. Go Bobcats!